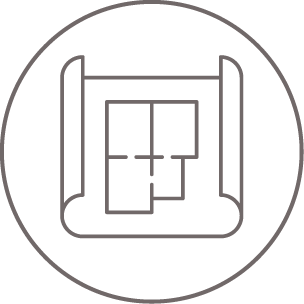 Personalised Space Planning and Interior Design
Personalised interior design is a perfect way to express your aesthetic style while keeping your space ideally functional.
Specialising in building sophisticated and modern interiors, our approach to interior design is holistic and comprehensive. We will collaborate to create a personalised space perfect for you in every way - not just an aesthetic statement but also a pragmatic solution that embodies your values for style, appropriateness, and practicality.
We start each project with a detailed discussion of our clients' needs, aspirations, and budgets. From layout plans, mood boards, 3D modelling, renderings to design finalisation, we consult with you through every step of the process so that you can feel confident in your choice. As every detail can be examined with the idea-visualising tactics, that the space is designed as a reflection of your preferences is guaranteed.
Bespoke Furniture Production
Hei design is dedicated to bespoke furniture with utmost accuracy, high quality, aesthetic pleasure, and pleasant comfort.
We strive to ensure that the final product matches your visions, through careful planning, manufacturing by our own factory and installing by professionals. Based on the design ideas and actual measurements, our designers provide precise technical drawings for concept actualization.
With our stringent quality control, our bespoke furniture can fulfill demanding requirements in terms of design and ergonomics. Besides our signature designs, you can choose from a variety of material combinations, such as wood, metal, glass, faux leather, etc. Creating your own bespoke furniture in luxurious materials according to your personality is always a special experience and enjoyment.
We further pair our 3-year structural warranty with carefully selected imported quality materials with low formaldehyde emission meeting the "E1" rating of the European Union Formaldehyde Emission Standard. You can rest assured your furniture will stand the test of time.
About Our Green Materials
Imported multi-core plywood and high-density fiberboard are produced with multiple layers of wood boards and various wood fibers by hyper-press respectively. Possessing high resistance to humidity, they serve well in Hong Kong's humid weather. The smooth surface of the fiberboard is perfect for various finishing materials, like veneers and lacquer coatings, for more diverse styling, while the plywood is with strengthened hardness and humidity resistance. Their combined usage allows a better balance of aesthetics and practicality.

LOW EMISSION
Verified with repeated lab tests, the average formaldehyde emission of our wood material is less than 0.1ppm, reaching the "E1" rating of the European Union Formaldehyde Emission Standard.

SCRATCH PROOF
Anti-scratch treated surface is applied on the boards to withstand abrasion. An array of styles is available for choice.

FIREPROOF
For home safety, the wood boards have gone through special treatments to enhance their heat resistance and flame retardancy.

FRESH AIR
The wood materials are almost odourless, keeping the air fresh for your health and quality of life.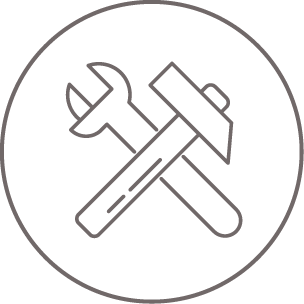 Premium Construction and Renovation
Specializing in luxury and modern homes and high-end commercial interiors, our craftsmanship is not just of the average but one of the finest in the industry.
We consider every detail critical for the realization of design ideas. Dedicated designers and project managers are assigned to each project to secure high-quality deliverables. All necessary papers, including floor plans, schedules, legal documents and technical drawings, are well-prepared under the supervision of our senior management.
Over the years, we have acquired a wide variety of experience from thousands of residential and commercial projects, which enables us to provide the best services and solutions. From the initial consultation till design and execution, you will be in good hands.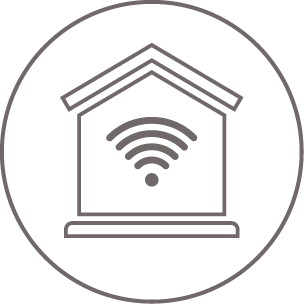 Smart Home Solution
For those with a keen eye for aesthetic interior design and an appreciation for the modern style, our smart home solution offers a wealth of benefits. By combining unrivalled technologies with expert lighting, intelligent control of the home environment, home access and security monitoring, our smart home solution creates an intelligent lifestyle tailored to your needs.
Our experienced specialists settle for nothing less than the highest standards in planning and integration throughout the process of smart home interior design. Plans combining tailored solutions from our partners are created and then executed with our in-house expertise to ensure the user-friendliness and safety of your new installations. You can then fully enjoy an incredibly convenient and comfortable environment.