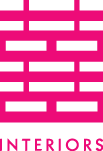 At Hei Design, we have played a meaningful and synergistic role in crafting happiness for our customers through creative, energetic, and exquisite interior designers.
Profound ingenuity decicated to interior and living
Based in Hong Kong since 2007 with three showrooms and a team of professionals, we design interiors and bespoke furniture with aproactive, solution-delivering, and caring approach. We are excited to serve clients who dream big about the aesthetics and potential of spaces and, after all, love celebrating life as we do.
Persevered philosophy honored accolades
Always guided by our mission "Crafting Happiness", we are aspired to fulfill our clients' expectations by leveraging effective communication, while ensuring the balance between aesthetics, pragmatic space allocation, and resource efficiency. Over the years, under our client's endorsement of our service excellence, we have collected a significant amount of accolades – being accredited by the global benchmark authority SGS and honoured with numerous international and local interior design and service awards. Our clients can rest assured about our service reliability and comprehensiveness with these credentials.